Version: 16.2
Standard Tuple Page
In Watchmen, definition objects are called as Tuple,
Query​
Click entrance menu in menu bar,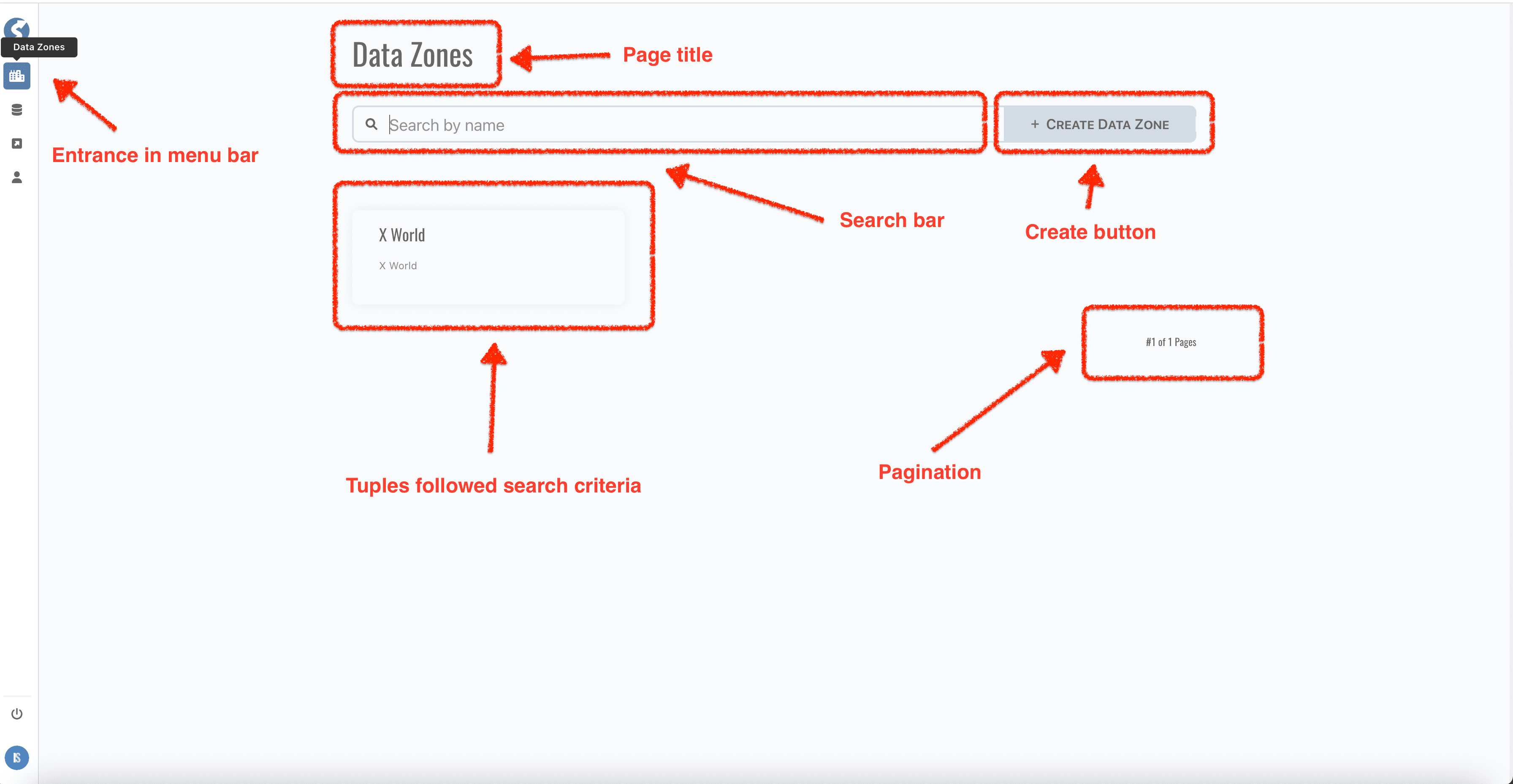 There are 5 parts in this page,
Page title,
Search bar, key in search keyword and press enter to fire a search,
Buttons, typically contains a create button,
Tuples searched out by given criteria,
Pagination.
In multiple pages,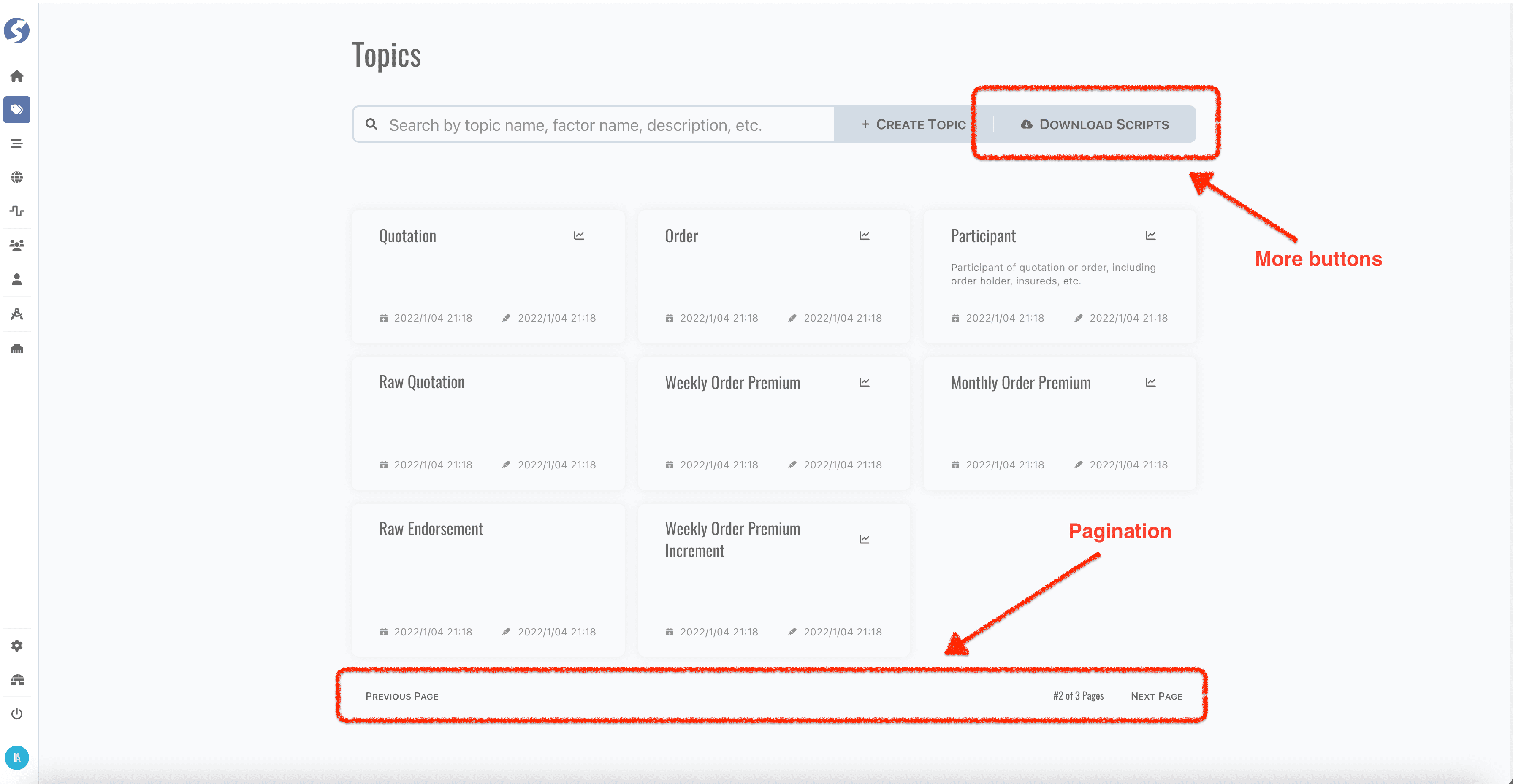 Using Previous page and Next page to switch page,
Sometimes there are special buttons.
Edit/Create​
Click create button to create new tuple, or click tuple card to edit existing tuple.
Create

Edit
Generally, forms are same on creating and editing.
tip
Note the title of tuple form, they are different when do creating or editing.
Confirm Dialog on Query or Switch Tuple​
A confirm dialog pops up on fire a new query or create a new tuple when current form data is changed,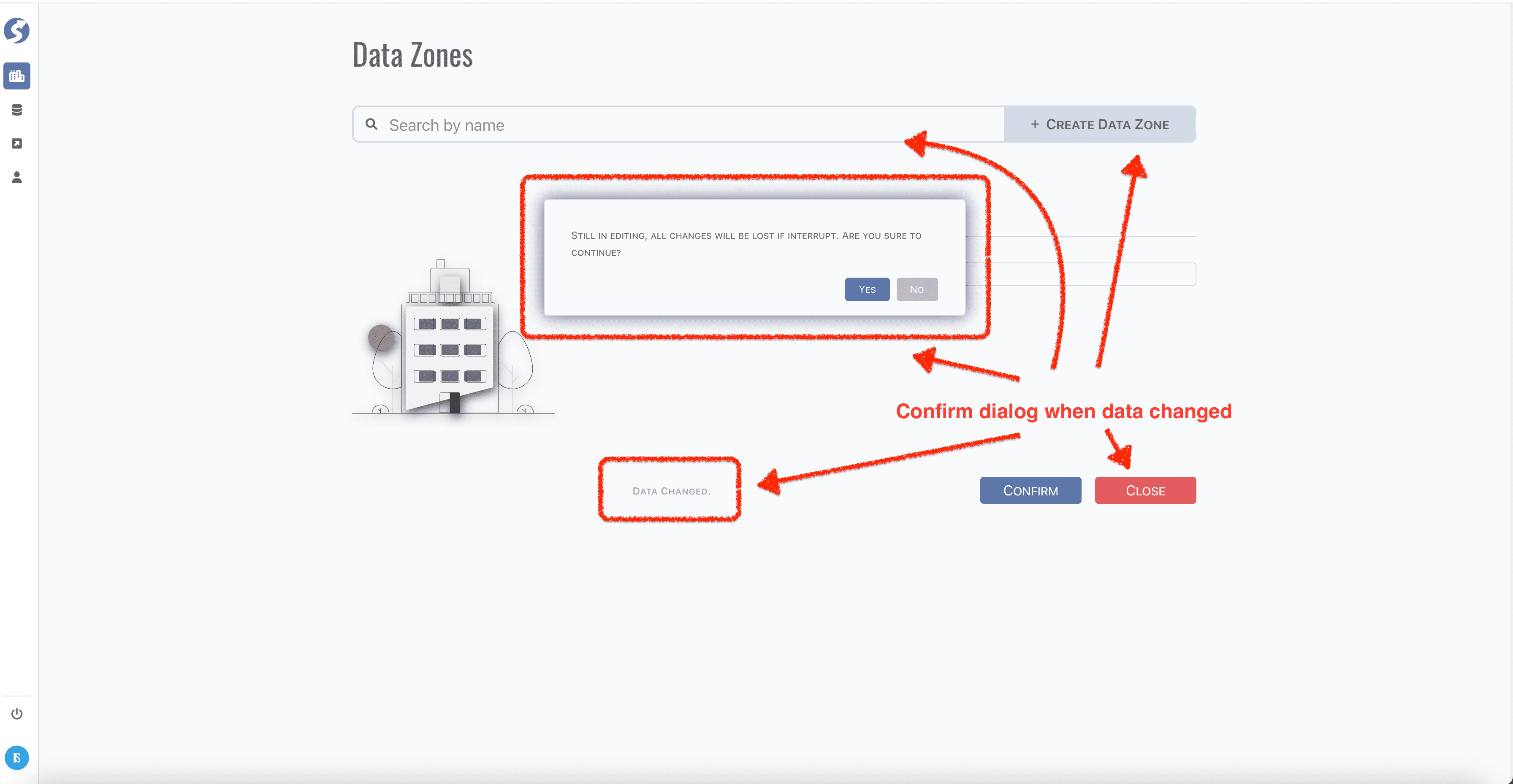 Alert Dialog on Form Data Validation​
An alert dialog pops up when failed on form data validation,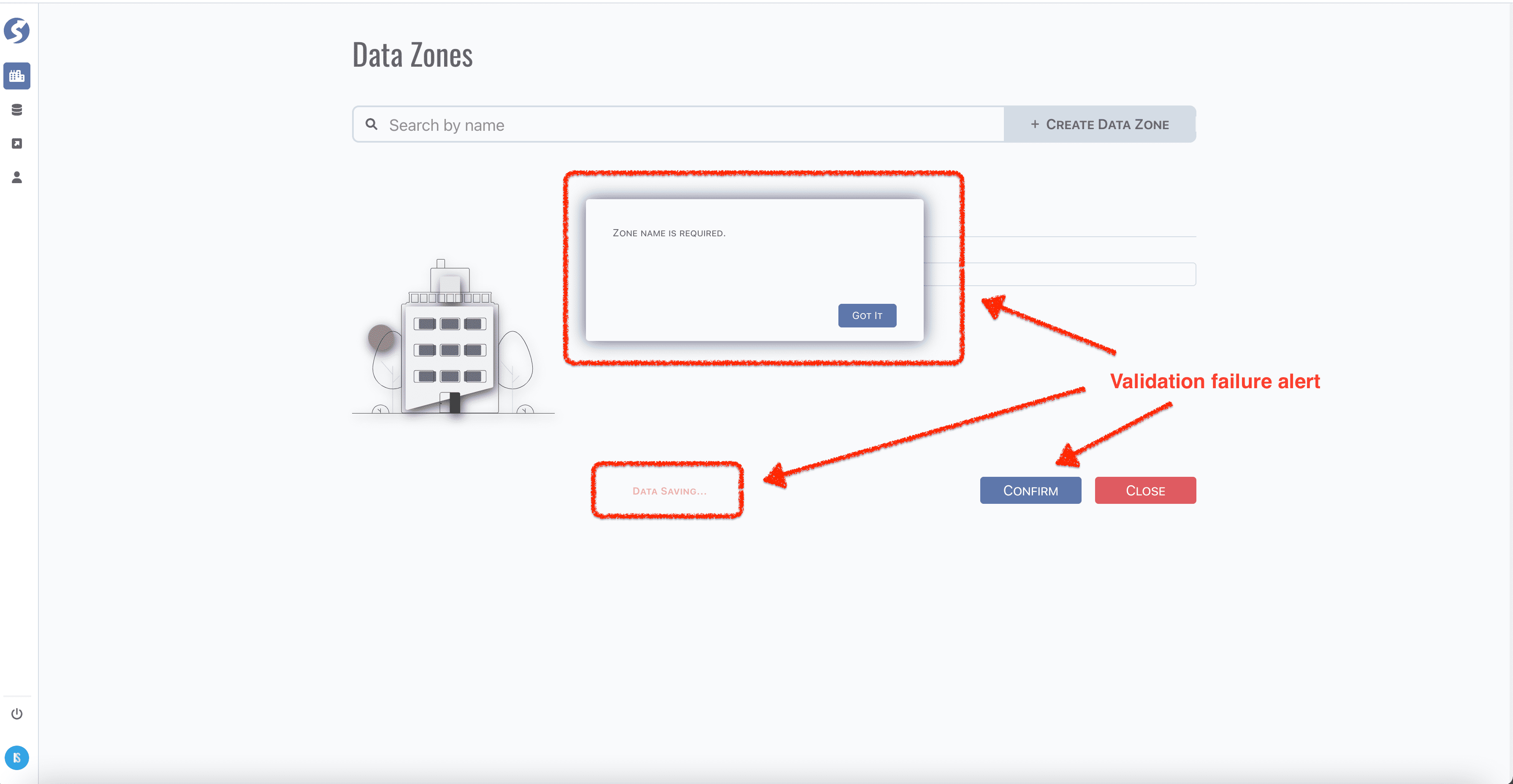 Tuple Saved​
A saved message will be shown about 5 seconds with an animation,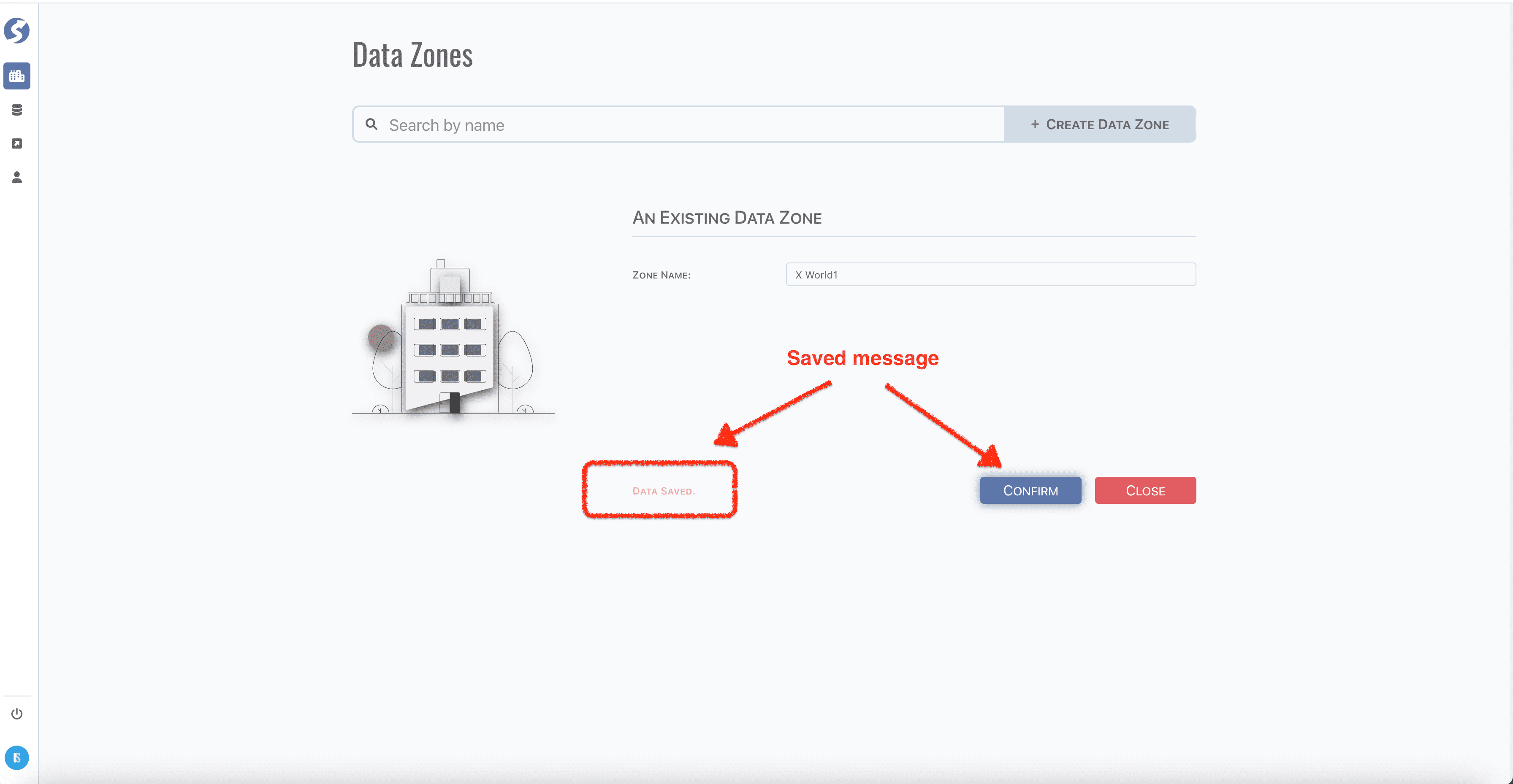 Exception Case​
caution
Page for Pipeline is not a standard page, here for learn more.