Version: 16.0 🔚
On Both Sides
Watchmen offers solutions on both sides of server and browser.
Doll to run pipelines,
Data Quality Center (DQC for short) to monitor data quality,
Web Client to

Configure tuples. Such as topics, pipelines, spaces etc,
Build dataset/charts,
Define monitor rules, find consanguinity.
Typical Topology​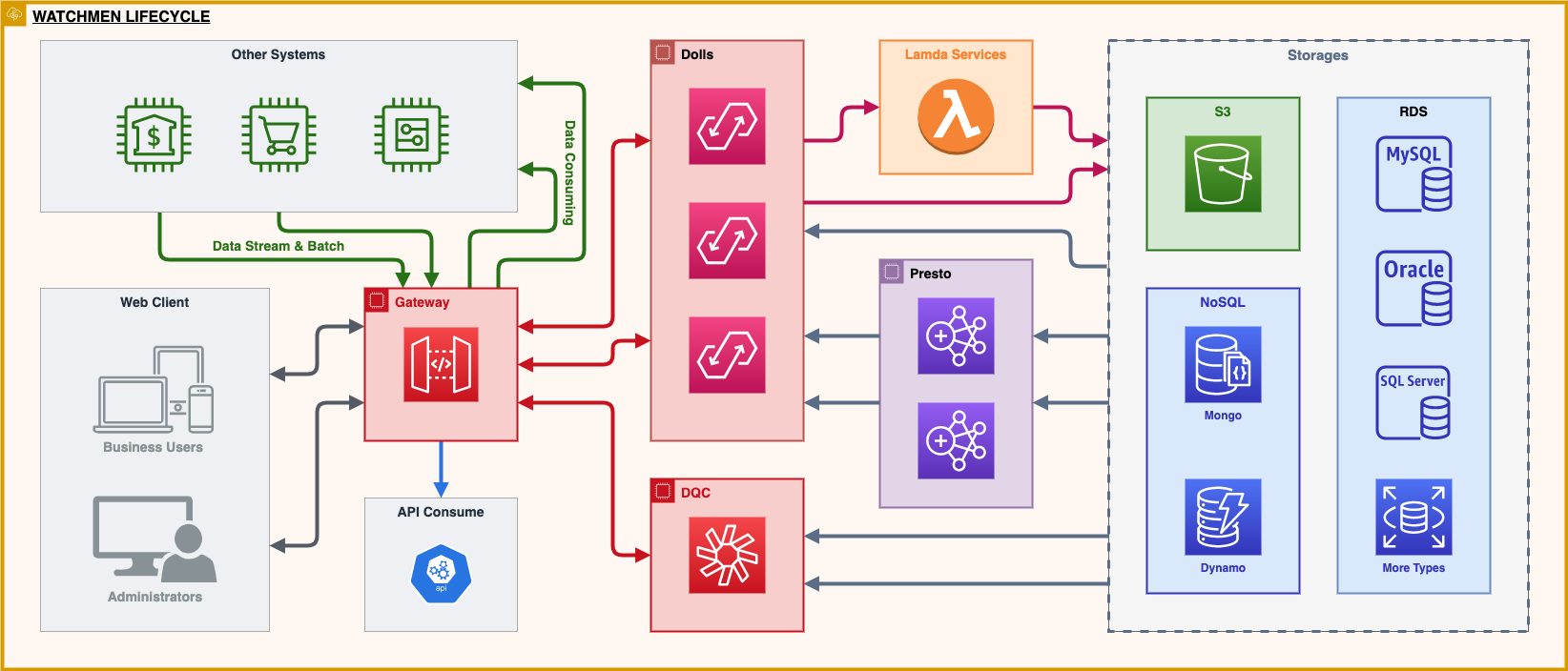 tip
Lambda service is optional,
S3 service is optional,
Most popular RDS & NoSQL technologies are supported, via built-in storage engines.
info
Watchmen use Trino as storage aggregator.
Doll​
Doll is the heart of Watchmen, provides a variety of innovative and comprehensive solutions on cleaning, transforming, persisting, computing and aggregating data. All of these are configured on GUI and handling by Doll clusters.
Data Quality Center (DQC)​
To ensure data are accurate and can be trusted, DQC offers consanguinity tracing, data profiling and a wealth of quality detection rules.
Web Client​
A browser based client for
IT users to configure and maintain,
Business users to build datasets and charts.